Hospice volunteers are essential to the work we do here at Hospice Volunteers of Hancock County. Volunteers serve all of Hancock County including the Ellsworth, MDI, Blue Hill, and Bucksport areas. Volunteers join us for many reasons including personal experience, a desire to help others, to meet new and wonderful people, and most of all to make a difference. There are several ways you can become involved.
"As you grow older, you will discover that you have two hands —
one for helping yourself, the other for helping others."
~ Audrey Hepburn
Hospice volunteers support those living with a life limiting illness under Hospice and Palliative Care services. They visit with patients in the home and or nursing home setting and provide companionship, respite for caregivers, vigil support in the final hours of life, and help with special needs like grocery shopping, medication pick-up, and transportation. Volunteers also assist with special requests such as writing letters, putting together scrapbooks, taking someone to go fishing or clamming.
Our Hospice Volunteer training is 21 hours and includes online and in-person. Volunteers will learn about the philosophy of hospice, family dynamics, the dying process, spirituality at the end of life, bereavement, communication and listening skills, funerals and more.
Our Evensong Hospice Choir has two groups, Evensong East (MDI area) and Evensong West (Blue Hill area). Those interested in joining one of these groups would start by meeting with one of our Hospice Choir Directors. Evensong sings at the bedside for those patients under Hospice care who are nearing the end of life. They also sing for special events for Hospice Volunteers of Hancock County. (4-hour training)
Lynda Tadema-Wielandt, Hospice Volunteer
"I enjoy everything about volunteering! Meeting patients, their families, their friends, their caregivers and having them trust me is an honor. I love seeing the patient smile and the caregiver look a little more relaxed. I shoveled the driveway of a patient and replaced a toilet seat. I have made scrambled eggs and gently brushed hair."
Office volunteers answer phones, help with the medical supply loaner basement, do data entry, mailings, and other office related tasks. Volunteers spend 2-4 hours in the office, 1 day per week. (4-hour training)
Individual Support – Bereavement volunteers provide one-on-one support to those who have experienced the loss of a loved one. They listen and support individuals through the grief journey as they help them to discover other resources available. They visit in the home setting, coffee shops, or other locations that are most comfortable for the individual. (12-hour training, plus a 4-hour orientation for new volunteers)
Grief Group Co-Facilitator – Grief groups meet for 2 hours, once per week for 8 weeks. There are two volunteer co-facilitators. Volunteer leaders provide a safe, accepting setting where participants thoughts and feelings are welcome. Volunteers provide education on the grief process and related topics. (Additional 12-hour training – following the individual bereavement training)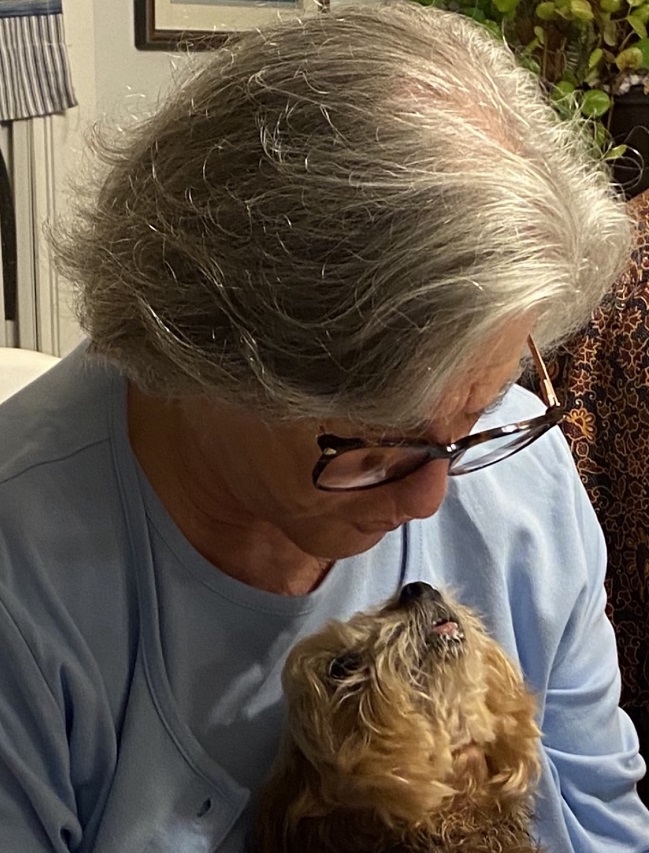 Babs McNulty & beloved friend, Manny, Bereavement Volunteer
"There are few experiences in life that can compare with being a part of the most personal journeys people can go through. They come into our support groups feeling devastated, alone in their grief, and worried about what their next path will be. By the end of just a few sessions, they feel connected to the group members in a unique friendship, and most of them continue with these friendships for many years to come. It is always a privilege to play a role in the process of moving forward from heartache to living."